Hello guys and welcome to our post "Safari in Tanzania". Today we shall highlight our Ultra-Luxury Safaris and our Special Interest Safaris.
---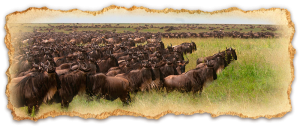 Our Ultra Luxury safari to Ndutu is truly out of this world. You get the once in a lifetime opportunity to see the Wildebeest Migration from the Southeast Serengeti's endless Ndutu Plains, as millions of Wildebeest Migration scatter throughout the lands. You will stay in our fantastic accommodations in northern Tanzania.
Safari Highlights:
Wildebeest Migration herds in Ndutu Plains, Southeast Serengeti
Pink Flamingos in Arusha National Park
Ground water forest, home to hundreds of Baboons & tree-climbing Lions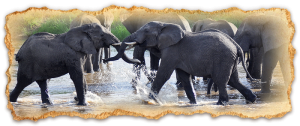 We truly have here at Augustine's Adventure Africa (AA Africa), top-quality luxury accommodations for you to enjoy. Our Tented Camp Safari is the ideal opportunity for you to explore the parks and destinations of Northern Tanzania. Fantastic locations like: Tarangire National Park, Lake Manyara, Olduvai Gorge, Ngorongoro Crater, and the vast Serengeti Plains.
Safari Highlights:
Visiting during July—October, see an excellent concentration of Elephants in Tarangire National Park.
When visiting in June, see the Wildebeest Migration in Central and Western Serengeti.
Participate on Village Walk, School Visit and Farmers Market.
The abundance and diversity of wildlife including the rare Black Rhino in Ngorongoro Crater.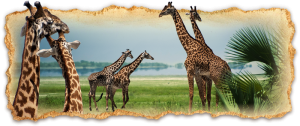 Our Ultra Luxury Summer Safari is the perfect opportunity to discover Northern Tanzania Parks and destinations, such as Tarangire National Park, Ngorongoro Highland, and the Serengeti Plains.
Safari Highlights:
Elephants in Northern Tanzania at Tarangire National Park.
Enjoy a Bush Walk and Night Game Drive while staying at Tarangire Treetops.
Witness the abundance and diversity of carnivores on river beds and swamps.
Enjoy 3-nights at the heart of Serengeti, which is home to the big cats such as Lions, Leopards and Cheetahs.
---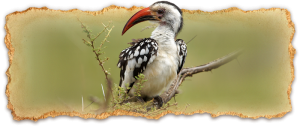 A bird watching safari with us at Augustine's Adventure Africa (AA Africa) is truly a bird lovers dream. We have more than 20 years experience as naturalists and wildlife preservationists immersed in the native culture. A knowledgeable and accomplished leadership team is waiting for you to discover this amazing opportunity of a lifetime!
Safari Highlights:
Multiple-day-long birding excursions in Serengeti and Tarangire National Parks, ogling up to 500 recorded bird species
See migratory and native birds and plumage from November to March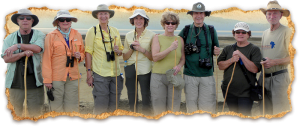 What an adventure we offer here! This Hiking safari goes beyond the imagination and will truly create memories for a lifetime. "Get lost" in our exciting forest walks at the bases of Mount Meru and Mount Kilimanjaro, where you'll experience a menagerie of wildlife and lush vegetation including birds, primates, big cats, buffalo, antelope, and elephants.Discover history at the Olduvai Gorge Museum all the way to the Zinj Site, and visit the local town of Karatu where local cultural immersion is a must! To learn more on this Dream Safari, click on the words Safari in Tanzania.
In Conclusion...
So there you have it today guys! Please click on the links (above and throughout) to get more information on each of our Safari packages. We hope to have captured your imagination and have motivated you to come to Tanzania, the Soul of Africa.
Please be in touch with us today to make your dreams a reality!
Augustine Minja
Owner & Travel Consultant.