Ndutu Escape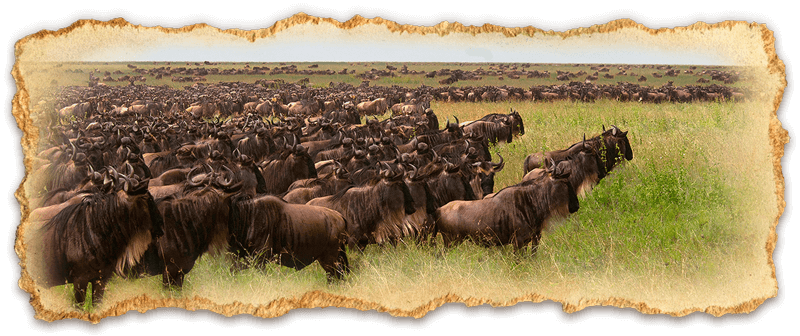 Ndutu Wildebeest Migration Escape
Our Ultra Luxury Ndutu Wildebeest Migration Safari lends an opportunity to explore the Southeast Serengeti's endless Ndutu Plains, as millions of Wildebeest Migration scatter throughout the lands. Enjoy your accommodations, dwelling in the likes of northern Tanzania's best Ultra Luxury Tented Camps and Lodges.
Safari Highlights:
Enjoy top-notch, ultra-luxury accommodations throughout
Enormous Wildebeest Migration herds in Ndutu Plains, Southeast Serengeti
Scores of pink Flamingos in Arusha National Park
Ground water forest, home to hundreds of Baboons & tree-climbing Lions
Participate on Village Walk, School Visit and a stop at Maasai Village
Abundant wildlife including the rare Black Rhino in Ngorongoro Crater
Witness the "Cradle of Mankind," the Olduvai Gorge
Tented Camps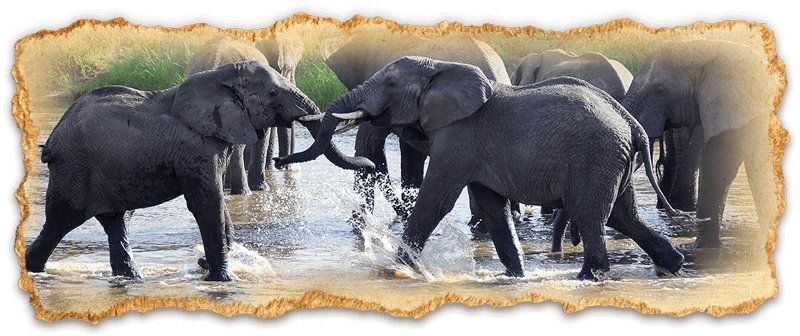 Tented Camps Escape
With top-notch ultra-luxury accommodations, our Tented Camps Safari is the perfect opportunity to discover Northern Tanzania Parks and destinations. Capture the landing-places of Tarangire National Park, Lake Manyara, Olduvai Gorge, Ngorongoro Crater, and the vast Serengeti Plains.
Safari Highlights:
Enjoy the top-notch, ultra luxury Tented Camps and Lodges
Excellent concentration of Elephants in Tarangire National Park (July—October)
See the Wildebeest Migration in Central and Western Serengeti (June)
Participate on Village Walk, School Visit and Farmers Market
The abundance and diversity of wildlife in Ngorongoro Crater
Enjoy 2-nights in the heart of Serengeti, a home to Lions and Leopards
Explore River Grumeti, home to Giant Crocodiles and School of Hippos
A birds-eye view over the vast Serengeti Plains and Ngorongoro Highland
Summer Escape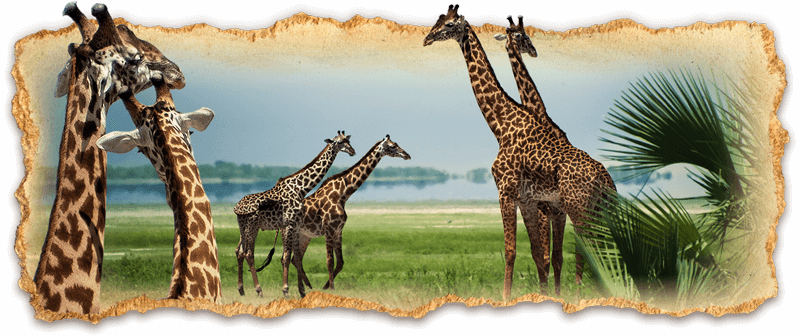 Ultra Luxury Summer Escape
Incredible wildlife sightings are within your reach at destinations like Lake Manyara, Olduvai Gorge, Tarangire National Park, Ngorongoro Highland, and of course, the massive Serengeti Plains. With top-notch accommodations in ultra-luxury lodges and tented camps, our Ultra Luxury Summer Safari is the escape of a lifetime as you discover the best of Northern Tanzania's existence.
Safari Highlights
Indulge in top-notch, ultra luxury accommodations
Excellent concentration of Elephants in Tarangire National Park
Bush Walk and Night Game Drive while lodging Tarangire Tree Tops
Participate on a Village Walk, School Visit and Farmers Market
Witness abundance and diversity of carnivores on river beds and swamps
Explore the heart of Serengeti, a home to Lions, Leopards & Cheetahs
A Birds-eye view over the vast Serengeti Plains and Ngorongoro Highland