Why Safari in Tanzania?
We have just entered the new year and you have enjoyed ringing in the New Year but now your attention turns to a summer holidays and where to go. So, it is pretty obvious a "Safari in Tanzania" is something you are thinking about. This is why you have come across us here at Augustine's Adventure Africa (AA Africa). So first, I say to you welcome and a Happy new year to you. I request you to browse our site after you read this post "Why Safari in Tanzania?". Also please visit Trip Advisor and see what your fellow travelers say about Augustine's Adventure Africa (AA Africa) . Here is what your fellow travelers said 2 weeks ago about us. (Please visit our Trip Advisor for verification)
I was with Augustine's Adventure Africa last month and it was truly an unforgettable journey! I've traveled quite a bit and this was a top- notch tour! Augustine has been doing this for many years and he executed everything beautifully. The accommodations were unbelievably gorgeous and unique to the area. The food was incredible. We saw the Big 5 on our 11 day safari and so many things that I couldn't believe I was seeing with my own eyes. As travelers know, there's nothing that can compare to seeing, touching, tasting, and feeling a place. Tanzania kept a part of my heart and I'm so thankful for the knowledge and professionalism that was given by Augustine and our driver/guide, Emanuel. You won't have to worry about anything when going with AA Africa!
Visited November 2016

Safari in Tanzania why?
So let me get back to the question that was posed at the beginning "Why Safari in Tanzania?". First, Tanzania is considered by many as the soul of Africa and it is truly blessed with an abundance of natural wonders. Tanzania represents the whole of Africa in a microcosm. The soul of Africa provides You, the holiday maker with spectacular examples of sustainable tourism in a country with unbeatable natural resources. Tanzania is only second in the world to Brazil when it comes to natural resources.Tanzania has a wealth of stunning landscapes, spectacular wildlife diversity and concentration. It is at this point I want you visit our trip advisor page and you will not only hear me speaking of how great this country is but your fellow travelers giving honest reviews.
A Tanzania safari, Witness The Annual Wildebeest Migration In Serengeti
The annual wildebeest migration in the Serengeti is something that will live forever in your mind. This is the iconic sight we have all seen on TV, where they are speaking of highlighting Africa. So, if you decide to come to Tanzania with us at Augustine's Adventure Africa (AA Africa). You will witness, imagine this sitting in our jeep looking at over one million wildebeest migrating across the Serengeti in search of grass and water. Not only are the Wildebeest migrating, you will see hundreds of thousands of Zebras and antelope making the perilous journey. Why is the journey so dangerous? Well one of the biggest reasons is that the rivers are infested with crocodiles ready to pounce on the weaker members of the herd on the river crossings.
Tanzania beach holiday
Yes you have read this right, I know many of you do not associate Tanzania with a beach holiday but we possess one of the most exotic locations in the world. Where? you ask. The dream-like island of Zanzibar, where we have miles of white sandy beaches and the crystal-clear waters of the Indian ocean. This is the perfect setting for newlyweds on honeymoon. Zanzibar has many unforgettable historical sites of the "Old Stone Town." If water sports are your passion Zanzibar has the finest snorkeling and scuba diving locations are found in Zanzibar. While its "Spice Island" offers exotic scents and flavors unique in the world that will fascinate you. Click here to read more on a different Tanzania Tours.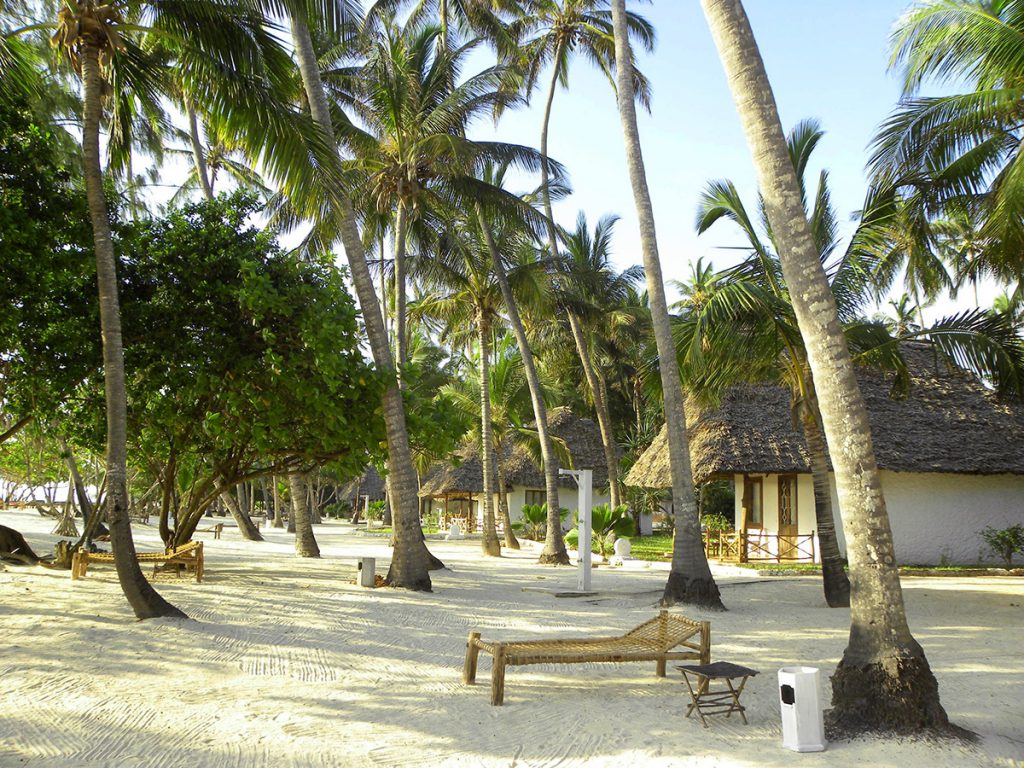 Why Safari in Tanzania? Conclusion.
So now guys, I hope I have painted a convincing picture for you and answered the initial question "why safari in Tanzania". Also, I hope, I have motivated you to book your safari in Tanzania with us here at Augustine's Adventure Africa (AA Africa).
Augustine Minja
Owner & Travel Consultant.