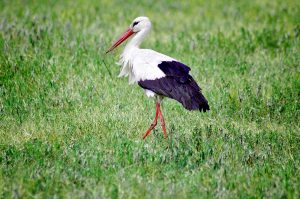 Augustine is a fountain of knowledge and easy to understand, ever patient and good humored. With his guidance, and leadership, we had extra-ordinary experiences, private bush dinners, up close animal encounters. Augustine is a gentle soul and a real gentleman. We felt so fortunate to have met him and to have learned so much about his beloved Tanzania. We will be back Augustine.
--Donna N. Hughes, Conseiliere en voyage/Travel Consultant, CANADA
---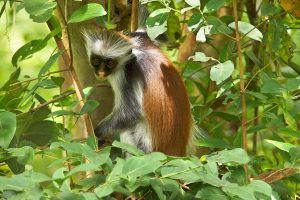 Augustine, Bill and I had the luxury that few people have had and have traveled many parts of the world. By far the trip to Tanzania- Africa easily comes to mind when someone ask my favorite trip of all times. It was an experience of a lifetime and to incredible to really explain what a adventure it was. I can visualize it even after a couple years like it was yesterday.
After losing Bill recently to cancer it has become an even more treasured memory. The trip was so well planned and organized. The places we stayed were so unique and exciting. Your knowledge and leadership would pale to no Naturalist guide. You were incredible and I will always consider you a special friend from many, many miles away. Thanks you so much for the gift of making it more than we could have ever asked for.
Of course as you know Bill was in the travel industry for many years and for him to have be so amazed is no small thing. The best of luck with all my wishes. I hope to return someday and bring my grandkids as they get a little older (beats the hell out of a Disney cruise). All my love, take care of yourself.
--Mary Lepley, Atlanta, USA
---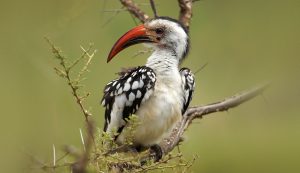 My African Safari was, without a doubt, the BEST of all my vacations.  It is an unbelievable country, and once you visit, you will never be the same person. Augustine was a very thorough and thoughtful  naturalist guide. He was extremely knowledgeable about the area and the culture of both Kenya and Tanzania.  He also knew the name and extensive information on every animal and bird that we encountered.  We saw the "Big Five" and so much more. We did not have a day without many animal encounters. We  were also able to interface with the local people - It helps to put a face to a large country, far from home. I can't say enough about the accommodations and the care we received.  Augustine went above and beyond to find a battery for my camera and to assist me in copying my pictures on a CD so I had room to acquire more pictures, and many other things to make our experience a trip to remember. Make sure you take your best camera, lots of extra batteries and many memory sticks.  The photo opportunities are endless!  And the experience is something you don't want to miss, and you will never forget.
If you are looking for a real African Adventure look for Augustine and his company!
--Nancy Nancy Jeffers, Wisconsin USA
---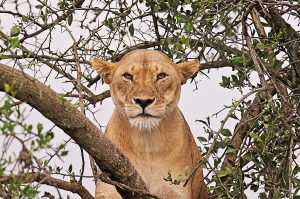 My wife and I had looked forward to a trip to Africa for many years. We both are interested in wildlife of all kinds and birds in particular. Although I was an engineer by trade, my real love was the natural sciences, and I completed the course work for a PhD in Behavioral Biology before I returned to the security of an engineering career.
When we signed up for A TRIP to Kenya and Tanzania, we had no idea how our safari would be. We were hopeful that he would see some animals and birds, but we weren't really expecting to see what we saw. This was because we had a Naturalist guide/Safari consultant of the caliber of Augustine. Augustine is a professional in every sense of the word. He is intelligent, knowledgeable, thoughtful, and a gentleman. Touring with Augustine was like being with your best friend who just happened to know more about Africa, its people, culture, wildlife, and ecology than you could ever imagine. He also has the ability to communicate what he knows and the organizational skills to create a memorable tour. We had a trip of a life time because of the organizational skills and lot of experience from this individual.
We give Augustine an A plus!
--Ken Mills, Bellevue, WA, USA
---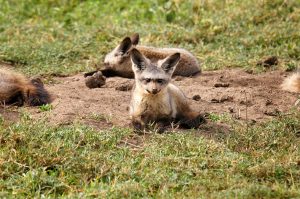 In June of 2006, My wife and I had the pleasure of traveling to Africa with our good friends, Bob and Ann Gibson. We traveled with a group of about 20 people from our area (southern California) We flew into Arusha to begin our adventure in Tanzania. That is where we met Augustine, who guided us on the most exciting trip we have ever been on. If you have not yet met Augustine, you have pleasure awaiting you. Not only is he a gentleman, he has a joyous personality and unbelievable knowledge about Tanzania, it's wild life and it's people. His  organizational skills is unbelievable. We were split into small groups of 4-6 people per vehicle for the trip. The vehicles were very clean & comfortable and the drivers were very courteous and polite. The accommodations each evening were top notch and well organized. We could not have asked for a better trip and we talk about Augustine quite frequently. When I travel there again, I would only do so with Augustine as our host and Naturalist guide/ safari consultant.
--Terry & Linda Lovett, CA, USA
---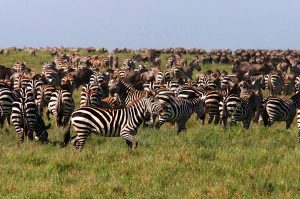 Augustine was THE NATURALIST GUIDE OF THE YEAR on our 18 day trip to Kenya and Tanzania!! It was our first trip to Africa but it will not be our last.  Augustine's knowledge, organizational skills, ability to sight game and his affable personality made the trip an adventure that exceeded our very high expectations!
We came across a cheetah mother and 8 month-old child.  Augustine sensed that something was about to happen.  We positioned ourselves--and sure enough--we saw the cheetah chase and bring down a gazelle!!  What a thrill!
Then, during our last hour in the Serengeti, as we drove to the airstrip for a flight to Arusha, Augustine spotted the most gorgeous leopard draped across a tree branch, perfectly posing for our cameras.  That is one of my favorite photos from the trip.
Another time, we were watching another leopard guarding its kill, a zebra that it had dragged up a tree.  It started to rain; Augustine said they do not like to stay in trees while it is raining (who knew?).  Sure enough, there were several female lions nearby eying the kill and forcing the leopard to stay in the tree.
Our accommodations were spectacular and the lectures he gave every afternoon or evening was very educational.  We would highly recommend Augustine to anyone looking for a great safari.
--Liz & Neil Siegel, Aspen, Colorado & Stamford, Connecticut
---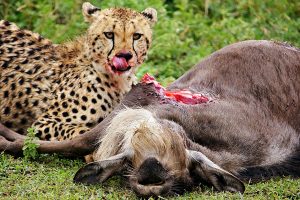 Words of thanks can't really describe how much we appreciated Augustine's leadership on our last tour in Africa.  Of all our tour guides, and there have been many, he is at the top of the list.
One thing in particular was his attentiveness to each of our needs, and there were a few challenges within our group.  He made everything seem so effortless and run so smoothly, that we felt spoiled.
As for information, I don't think there was one question He was unable to answer.  His  breadth and depth of knowledge was phenomenal and even his responses to the specific questions about birds was fantastic.
Should we ever travel to Africa again, we certainly hope Augustine would be our Naturalist guide/safari consultant.  Anyone who travels with him will not only feel safe and spoiled but knowledgeable and appreciate what Tanzania offers in terms of wildlife by the time the trip is over. Thank you so much Augustine for a great job!
--Jan & Lee Miller, USA
---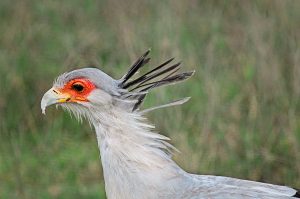 Our visit to Africa was the trip of a lifetime!  My husband, an avid photographer, wanted to capture the pulse of the Serengeti with his camera.  Augustine helped him achieve that dream.  As we traveled through four different habitats, we learned about the different kinds of animals who lived there.  We started in the Lake Manyara area, traveled to the Ngorongoro crater, and then to the short and long grass Serengeti.  Each habitat featured different species and vegetation, from the lush areas of Lake Manyara to the arid plains.  Augustine planned our time in each area to optimize viewing of animal life, knowing the best times to arrange drives and being very aware of our specific needs as travelers.
As a licensed naturalist, Augustine was a reliable source of information about the hundreds of species we were able to see.  He was familiar with the tribes of the area, the plant life, and the birds, as well as being an encyclopedia of knowledge about the animals.  Augustine answered our questions in detail and arranged our drives so that we had optimum opportunity to see as many animals as possible. Early one morning, as was our practice, we left before other tours were out on the plains. Augustine spotted a cheetah through his binoculars and we drove nearby and stopped.  The cheetah circled our vehicle, slowly checking us out, and we were able to get the most amazing photos of the cheetah at very close range.
We highly recommend Augustine as a Naturalist guide/safari consultant.  He is personable, accommodating, and resourceful.  And he is one of the nicest guys you will ever meet.  Our photos of lions, elephants, giraffes, monkeys, zebra, wildebeests, cheetahs, leopards..…so many that it is impossible to list….are a lasting record of this trip.  But the photos we have of Augustine have a special place in our hearts.
--Suzanne and Walter Weitz, Florida, USA
---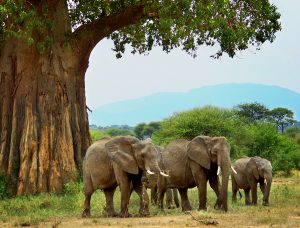 We traveled to Kenya and Tanzania in September 2007 with a group of 12. We had the great pleasure of having Augustine as our Naturalist guide/Safari consultant.  We knew from the beginning, just by his warm, engaging smile, that he would be an excellent guide.  Each day he was so attentive to our needs, concerns, wishes and he took care of these things with a professional and calm attitude.  And he was so knowledgeable about everything; wildlife, habitat, birds, geology, terrain, getting through customs, etc.  There wasn't one question that he didn't know the answer to.  He did not disappoint us at all; he is a top notch Naturalist and we hope to travel with him again.
--David and Jaci Mach, Palm Desert, California
---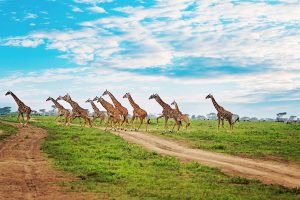 What makes a trip memorable?  Obviously, it's the location that you choose and the people with whom you travel.  To us, Augustine added the frosting to our trip to Africa.  We travel to learn about a culture and its people and Augustine offered his personal experiences of Tanzania.  From the  history and customs to the politics, education, food, plants and animals, he imparted his knowledge freely and concisely.  He truly was a wealth of information that you could not get from a book.  He captivated our hearts and has endeared us to the people and the country of Tanzania. We were cautious about planning such a trip to such a remote place.  What would we eat?  Would our sleeping accommodations be comfortable?  Would we be safe?  All of these questions were pointless once we were on the journey with Augustine.
Be assured, you are definitely in for a wonderful, eye-opening experience with Augustine as your safari expert and Naturalist guide.
--Dr. and Mrs. Fred Zook, Scottsdale, Arizona
---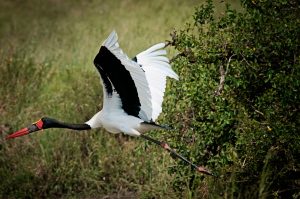 Augustine was our naturalist guide for our Tanzania safari. He was consistently friendly, upbeat, and professional throughout the trip. The trip was very well organized and his knowledge base of Tanzania wildlife and culture was nothing short of excellent. In summary, we have nothing but praises for Augustine and would highly recommend him and his company to any of our friends and family.
--Noel and Chat, Santo-Domingo, USA
---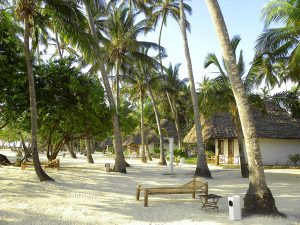 Augustine was excellent, he tried to please everyone on the trip and we had a very congenial group mainly because of his efforts. I think he really work hard to make sure my 14 years old grandson had a good time. The cultural experiences were great, especially those that gave us the opportunity to meet with the local people. This was one of the best trip and will return again to Tanzania perhaps with my younger grandson and use the service of Augustine. Thank you.
--Larry and Jack David, USA
---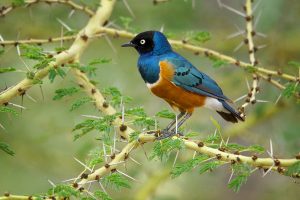 Augustine, thank you for one of the best vacations I've ever had. Thanks for your extra effort to help me taking pictures. I sure hope to return to your beautiful country again  and use you. Best wishes to you and your family. Keep doing a good job and you will reach far .If you ever get to Wisconsin give me a call.
--Nancy, USA
---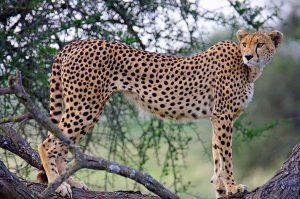 Augustine, thank you for putting up with us and for teaching us about your beautiful country .I think that I can now identify  a lot of animals, birds and trees .You showed us some incredible sights and we have the pictures to prove it, especially the film of the zebra fight. Thanks again and we will highly recommend you to our friends.
--Chuck and Donna Newman, USA
---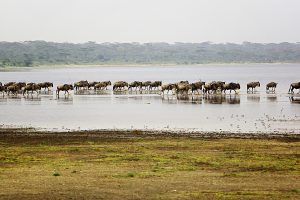 Dear Augustine, thank you very much for all your special attention for my unusual needs. It made my trip easier, although I know it did not made yours. You are a wonderful naturalist guide and your knowledge on so many subjects made out trip full of discovery and adventure. If you ever come to our area please call so I can do the same for you.
--Fondly, Jane Gelman USA.
---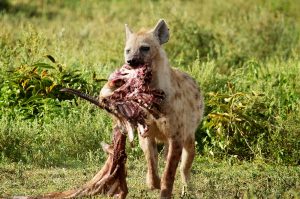 I believe we REALLY HIT THE JACKPOT, when we drew Augustine as our naturalist guide. His extensive knowledge on animal bird and plant life was incredible. While we came primarily to view the animals we weren't aware that we would come away with so much knowledge regarding the ecosystem and interplay between species as well a  the effect environment and weather have on the perpetuity and well being of the species. Our viewing exceeded any of our expectations as we saw wildlife we didn't even know existed. Giraffes were beautiful, elephants overwhelming and all species wonderful to see in their own unique environments .Augustine was attentive to each of our individual needs and took special care to engage us each individually. I particularly enjoyed the hour to hour and a half lectures we would have at the lounge in the evening which he called LEARNING SESSIONS. It was truly that and more. I would have loved to video tape those lectures as he provided extensive background on the origin of the different species, the particular traits of each and how  they interrelate for their own survival. Also the steps that man has taken to protect this beautiful and fragile environment. Tanzania and  Africa should be proud that a person such as Augustine who clearly loves his country takes the time to educate us makes us aware that the preservation of African wildlife is all of our responsibility. Augustine, we shall not forget you.
--Jack and Barbara Woolard, USA
---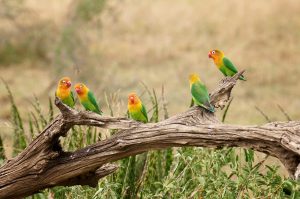 Dear Augustine, we came to Africa excited but apprentice about what we can find here .In America, there are countless films, books and photographs about your world, but were not that these words and images would ring true first hand. We must tell you that, none of those prior impressions come close to our personal discovery of this wonderous country.  For that we will always be thankful to and your company. From the start it was clear to us that you are fine man who deeply loves his country, his family and his heritage. Our lives are richer for having shared this experience with you. You are welcome in our home in the Washington DC area any time.
--ASANTE SANA, Clay and Rita Ewell, USA
---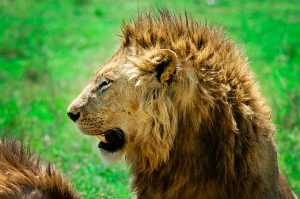 Dear Augustine, you have brought a wonderful new and exciting experience into my life. By sharing your beloved country in these action-packed safari days. I am awed by your knowledge of animals, places, trees, birds, ecosystems, culture, traditions and on and on. Especially valuable to our trip was group bonding with such interesting people, you made this bonding possible. I appreciate the sharing of your life story and your humor throughout. ASANTE SANA, SANA, SANA! This was a trip of a life time! God bless you and your family!
--Alice  Brendberg, USA
---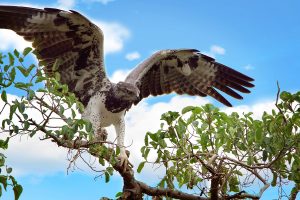 Augustine, my first trip to Africa would have not been so exceptionally successful without your skills! You have been preparing yourself for many years to do your job and I appreciate the care and seriousness you give to it .Many thanks for your humor, patience, knowledge, graciousness and leadership you have given us. I see on you the future of your beautiful country. The love you express for your family, people and land. From one teacher to another.  Thank you for your gentle and steady education.
--Martha Morrison, USA
---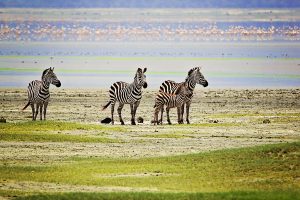 It has been privilege to have Augustine as our safari consultant and naturalist guide. He has knowledge that is both wide and detailed. His organization skills are first class and his manner is pleasant and very friendly. His delivery of information is professional, and his handling of the one very difficult person on the trip was very diplomatic. Tanzania has found a REAL GEM IN THIS YOUNG MAN.
--Jess Mills, USA
---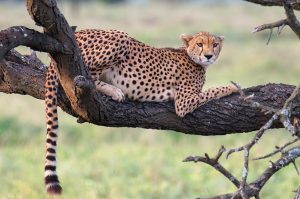 Jambo Augustine, thank you for your kind note.We did make it home safe and sound and over our jet lag.We have looked at our pictures numerous time and have shown them to many friends and every time we do we are transported back to your beautiful country and all the WONDERS we saw and experienced.Our trip will always be at the top of our list of best ever vacations thanks to you and your wealth of knowledge of your country. You made it educational and fun all at the same time. And don't worry, you will see us again,remember.....we have 8 more grand children and they all want to come to Tanzania now! Keep in touch!
--Karon and George Grinnan, USA
---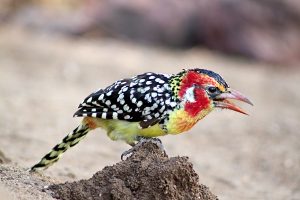 Augustine has organized and guided my two safari experiences in Tanzania, the first in 2003 and the second in 2008. I chose Augustine's company, Augustine's Adventure Africa( AA Africa,) for the second safari because of the outstanding 2003 safari. Everything was organized extermely well from planning to my return home. The accommodations were excellent. AA Africa was consistent in making sure my travel companions and I were comfortable and our needs were met. As our guide Augustine was also extermely knowledgeable and sharing his knowledge about the sights, the people and the country made my visit so much more enjoyable.
--Sonja Berry, USA
---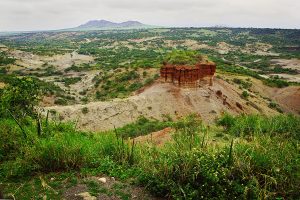 Hi Augustine! How are you. I have been meaning to write you for a while, as I have a few articles that I thought would be of interest to you. I will send them by mail. One has to do with a potential Malaria vaccination. I wanted to tell you how very much all of us enjoyed our time with you. You are an amazing guide and took such good care of all of us. I'm sure it wasn't easy having a group as large and diverse as ours!
We have many many fond memories, and pictures and when time permits I would like to share some of the pictures with you.
I hope that all is well with you and your family. Have you had any interesting groups lately? Hopefully none as large as ours! Everyone here is fine. It is approaching the school break. Matt is going to London, England, Jenn is going to Florida, and Luke is in hockey playoffs. We have had very very cold weather the last week. I miss the sun and the warmth of Africa!!
Wish you all the best, and I will keep in touch!
--Kind regards, Monika (Mike, Matt, Jenn & Luke), Toronto, Canada
---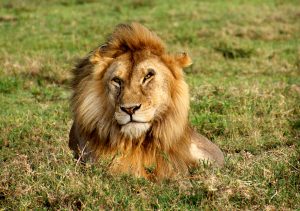 Cher Augustine, tout d'abord Lola et moi tenons à te remercier pour ta gentillesse tes compétences et ta sympathie, MERCI et BRAVO pour le beau voyage que tu nous a permis de réaliser dans ton beau pays, et je recommande à toutes mes connaissance de visiter la Tanzanie.
Comme tu me l'avais demandé, j'ai rencontré des amis et de la famille qui sont intéressés de venir en Tanzanie en utilisant tes excellents services. Peux tu me confirmer ton intérêt de travailler avec nous J'attends ta réponse et la confirmation de tes coordonnées pour les transmettre.
--Bien à toi mon ami amitiés jean claude Papon (le capitaliste), FRANCE
---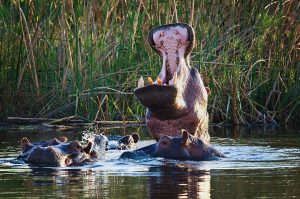 Augie- We returned from our trip safe and sound. Want to thank you again for your courtesy and expertise in making our tour a most rewarding experience. Still trying to get our bodies and the clock back in sync. May we meet again sometime in the future, you're always welcome in Michigan if you ever get this way.
--Best regards, Don & Barb, USA
---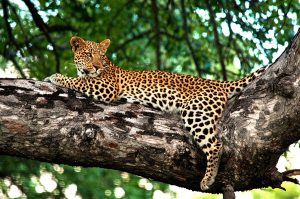 Dear Augustine, the "re-entry" from my wonderful "Dream Safari" has been more difficult than most. I guess at 61, I don't recover too quickly to the 7 hour time difference! I am only recently back on Detroit time for sleeping. And, after being gone for 2 weeks, work was somewhat overwhelming.
I can't thank you enough for the wonderful adventure you provided for Carol and me in Tanzania. It couldn't have been better nor more fun. We both felt highly complimented when you said early on that the safari was like three friends enjoying a vacation - because that is truly what it was. I can't remember when I've had so much fun and laughed so much. I can hardly wait until we can do it again.
Of course the animal events (those lions at dusk, the "big tusker" elephants, elephants chasing lions, buffalo chasing lions, and on and on) were incredible. Plus, I have some great photos this time. And your incredible attention to even the smallest details was greatly appreciated. The best part, however, was visiting your home and meeting your wonderful family. It was an honor for me to do this, please thank Eva again for the superb lunch. I can see why you are so proud of your children, they certainly are worthy of your pride - they are so smart and charming - simply the best! We'll be back!
--Tom Roy & Carol Bresney, Detroit USA